What to wear when it's hot and raining
Coming in soggy for Sept 22
If you buy something, I might earn a commission.
Nothing says "The end of summer's not so bad!" like a flood of rain on the Tuesday-Wednesday duo that follows Labor Day, am I right? I was on the street yesterday and noticed a woman who was walking her dog wearing a pair of Nike running shorts with knee-high rain boots and a classic, short-sleeve polo (like this). The look, which read unintentional — or better put: functional, was inspiring enough to derail the plans I had for this week's newsletter and offer this express lane outfit idea instead.
Made up of: Kule polo shirt, Ksubi shorts — but these from Khaite a good comp; so are these from Re/done; the thing that's great about closed hem denim shorts is that they look better in the fall/winter, when they're styled over tights. The belt's from The Row, but you should get the Emme Parsons one and the boots are also from The Row — a deep dive into comps is further down below. This coat is from Ciao Lucia and the clutch is Toteme; love this (Joan Rivers!!) from Etsy as a comp.
When I encountered the woman in rain boots, I was wearing a hooded anorak over a black tank top with straight leg jeans and a pair of flip flops — another good options for wet heat (lest you hate the feeling of wet feet) but changed into the above and wore it for the rest of the day and into the evening when I went to dinner with my brother and his NEW GIRLFRIEND. I don't actually have rain boots, so I swapped in the pair that's pictured, which have rubber soles and a durable-enough leather top to withstand rain. They're like a luxury take on gardening boots, which when styled the way they are here, read far more cool English woman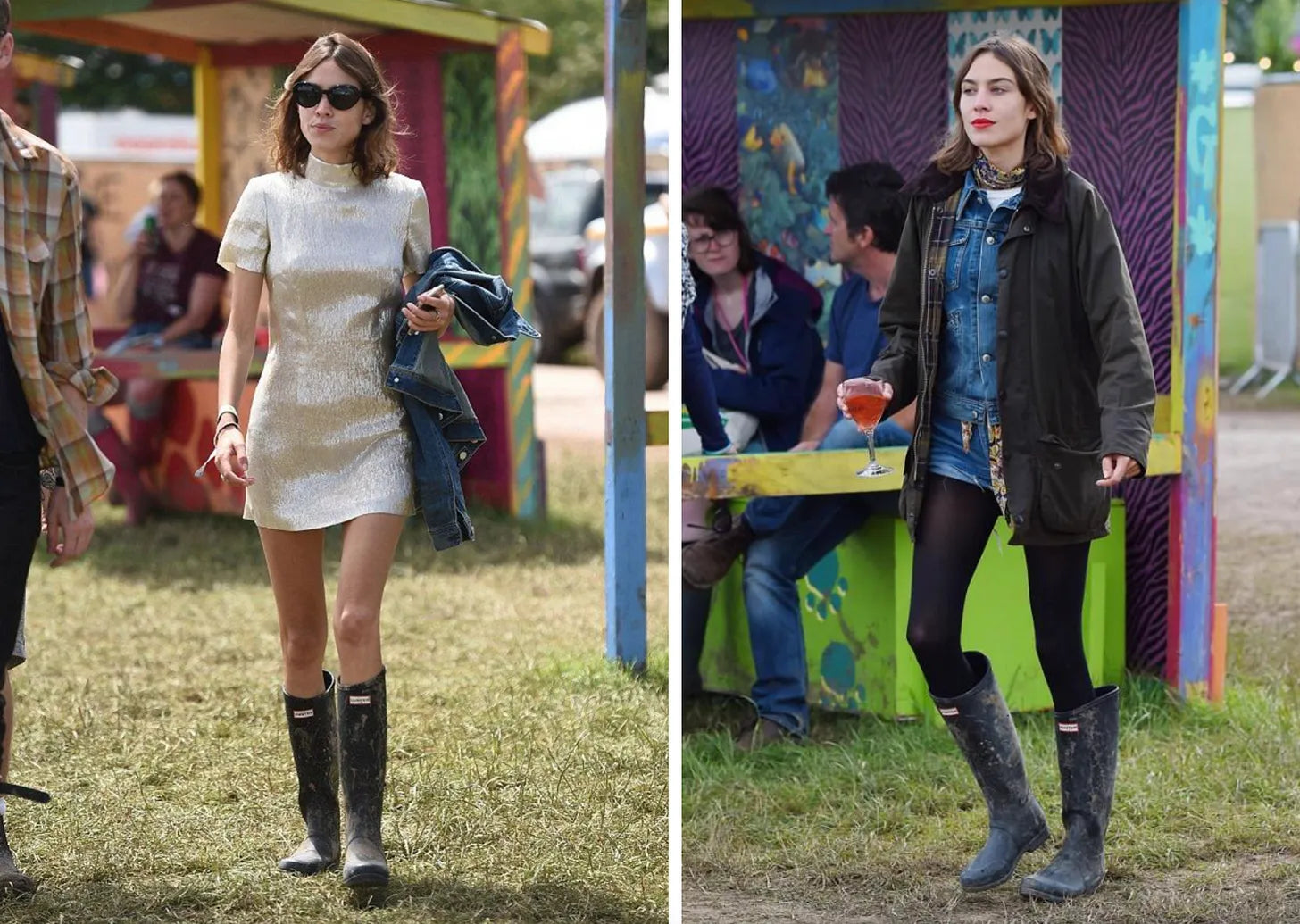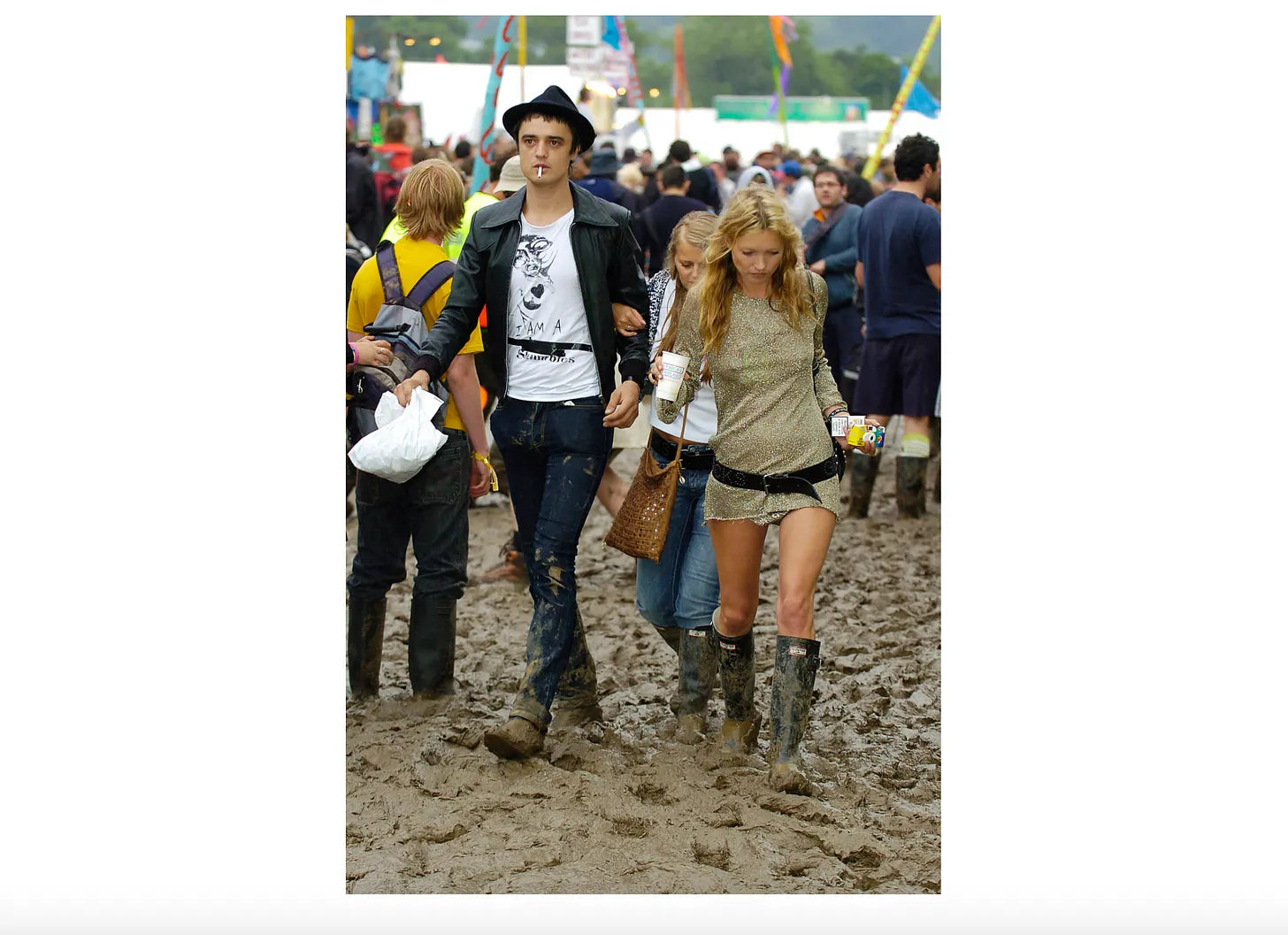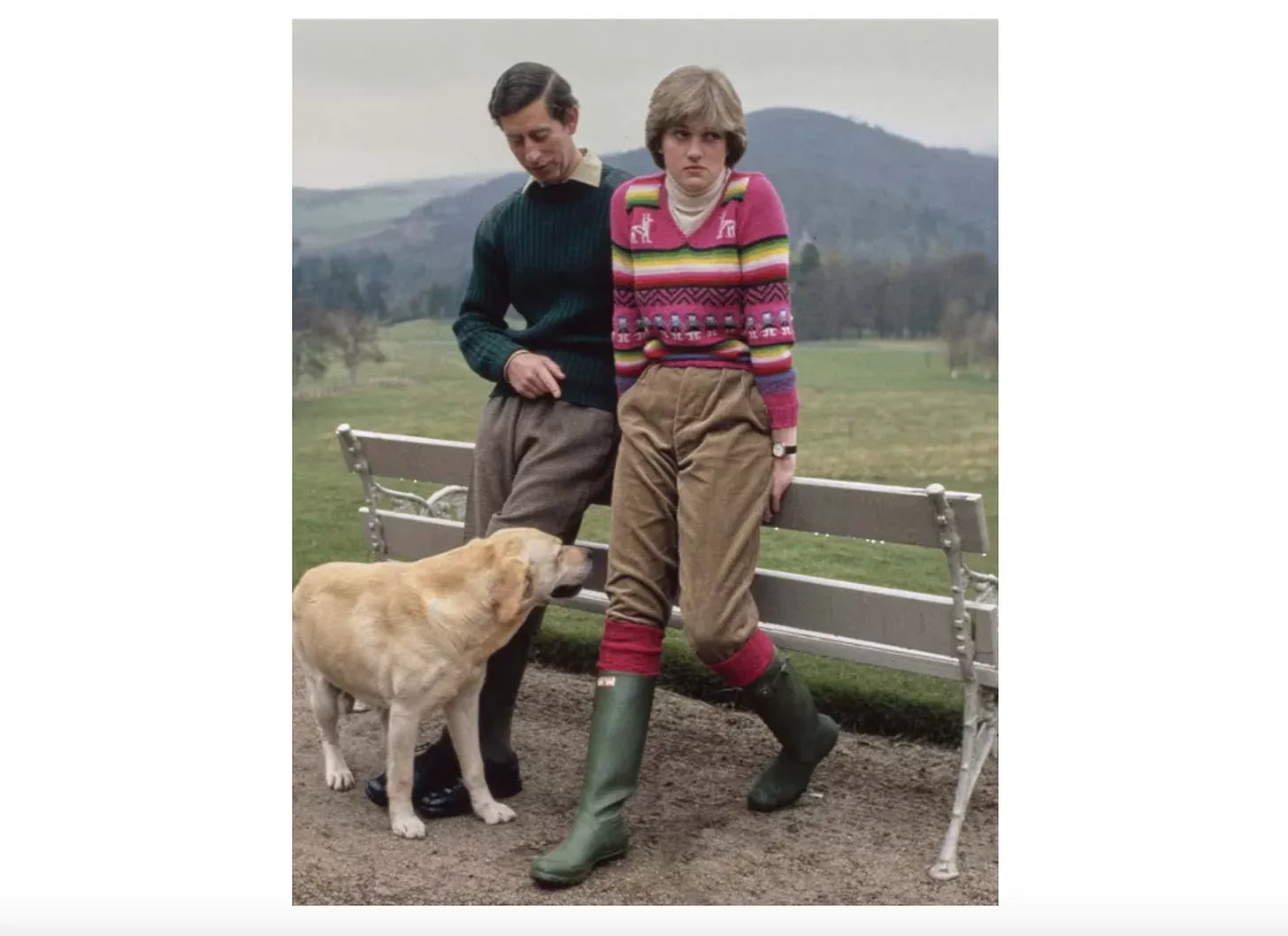 Except for English woman who is also Princess Diana.
Anyway, if you're in the market for new rain boots, these are the ones I'd recommend: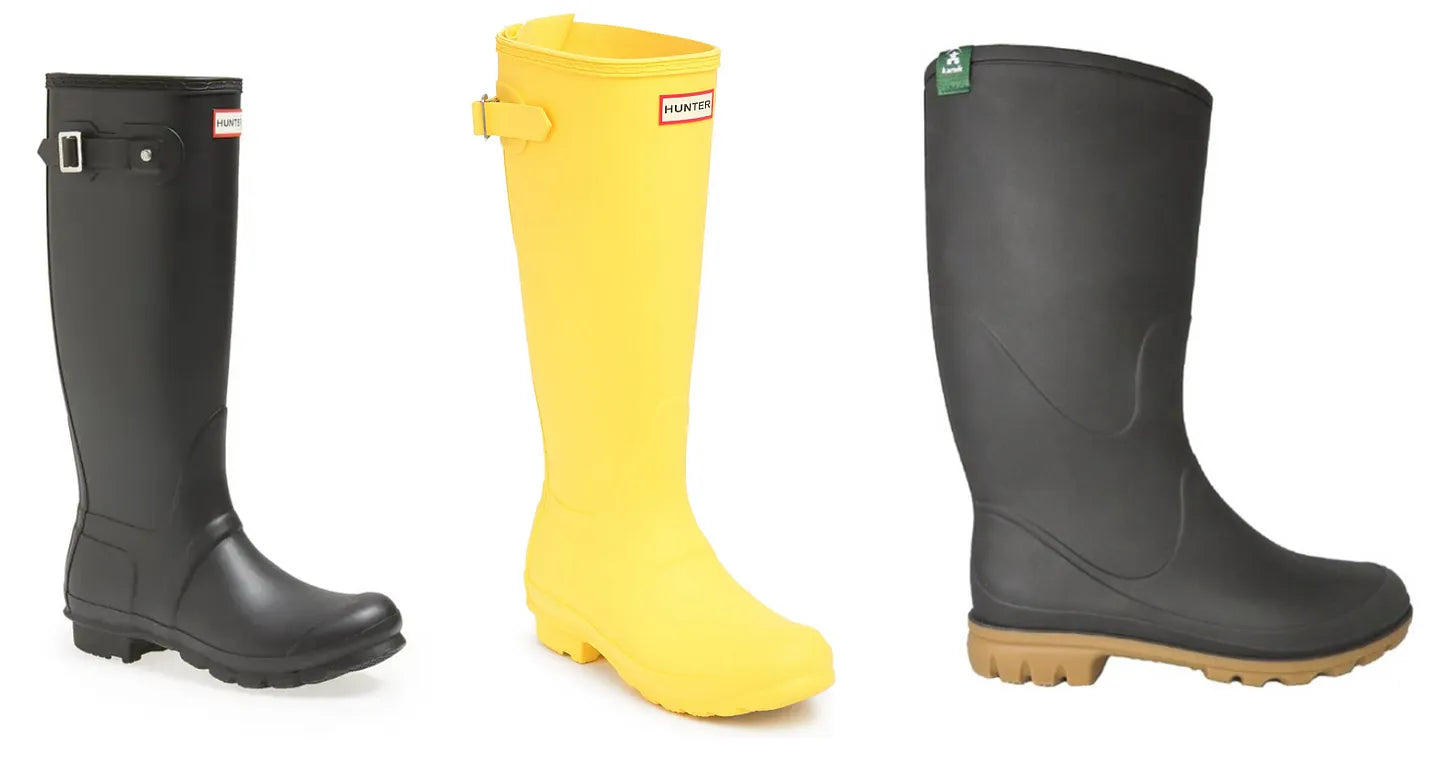 You kind of can't go wrong with the original Hunter, which is probably partially what my boots are inspired by, also the ones I'd go with on account of how inconspicuous they are. These with the adjustable strap in the back have a little more personality. Because of this, they're easy to style into complete uniformity, though can also be a good foil, grounding a look that's a bit riskier (figure bright colored jodphurs, for example, with like, two layers of shirt.) I'm inclined to suggest the yellow pair, they seem the most authentic! Also feeling tickled to get them and challenge myself to style into 101 looks. If you'd rather not spend over $100, these from Kamik are good too.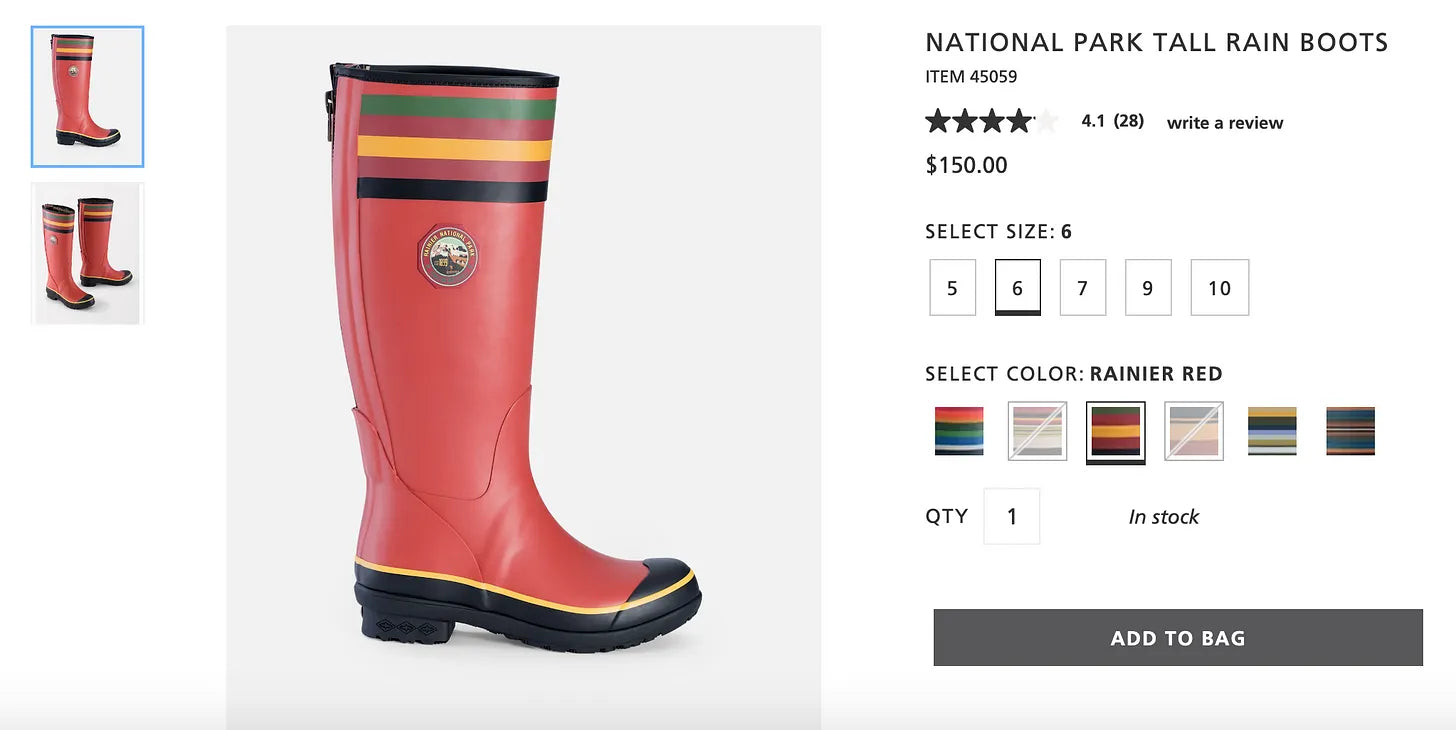 If you don't wear much color but want to take a few more risks, shoes are a good place to start — and especially in a department that doesn't demand daily wear. I really like this pair from Pendleton, which are a good antidote to a basic anorak and jeans.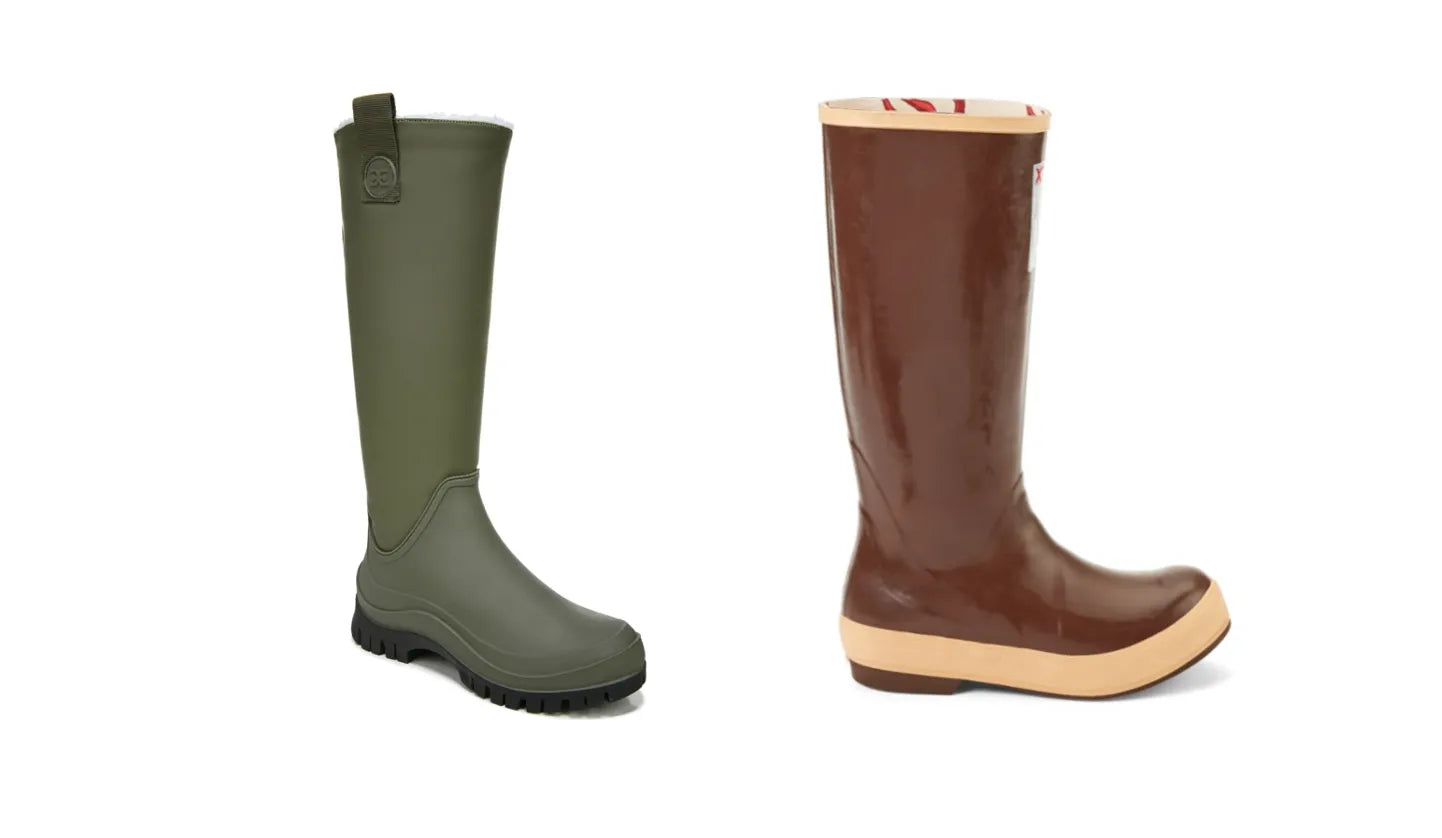 If you're looking for something a bit chunkier, these in green from Sam Edelman are pretty good looking. I think you could wear as reg boots too. Maybe not as helpful for this exact moment because they seem to have a fleece lining, but worth the future investment, I think. More expensive and unique on this same accord are these if you're looking for greater contrast and a little less structure.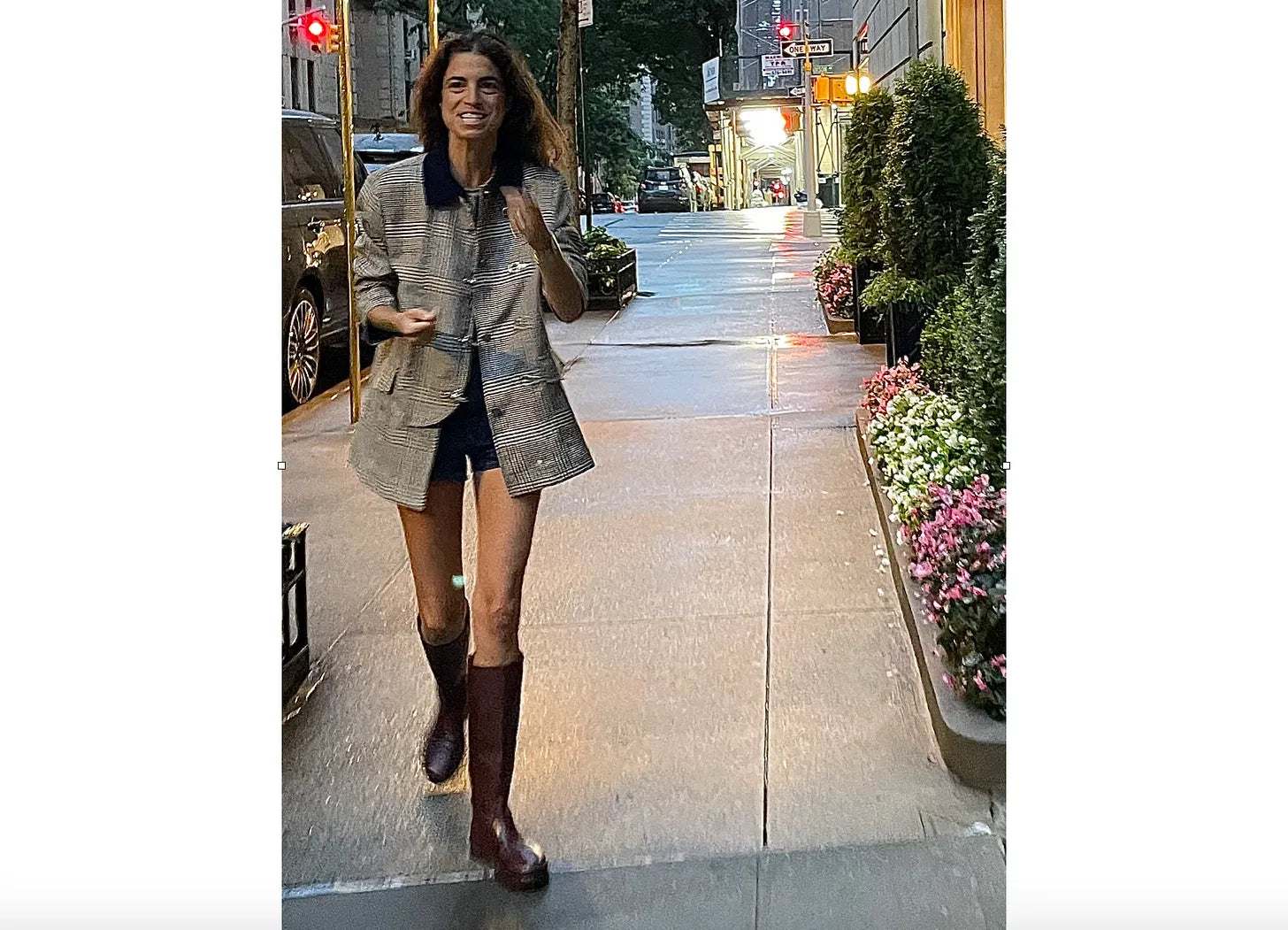 In sum, it's been a soggy 48 hours, but here here to function, feeling English, my kids starting pre-K, and most importantly, to crops getting fed.
Signing off yours in genuine consideration of these capri pants and this jacket,
Leandra