Mary Janes: a great palate cleanser between two seasons
Not to be confused with ferns. Three ways to wear them now
If you buy something, I might earn a commission.
Two weeks ago I asked what it'll take for designers to feel comfortable taking creative risks again. The question was born from a surge I'd noticed in the offering of flat mary janes across commercial brands like Larroude, J. Crew or Aeyde, in more stylistically distant iterations like this pair from Khaite's Fall 2022 runway, or doubling down on the tried and trues of Le Monde Beryl, The Row, and the most pervasive end-of-summer classic Italian style made of velvet and recycled bike tires-for-soles.
This is the kind of trend that seems to sprout out of nowhere. It crawls in quietly because a flat mary jane is an already pervasive-enough alternative to a classic ballet flat, so you're not quite sure if a spike's really taking place, or if consistent-enough exposure is what has made you take note.
There is no clear, recent tie back to a runway or brand (though because of the pandemic, social media has arguably had a tighter chokehold on the cycle), so the trend kind of floats through the ether, gently swaying and nudging.
This is actually neither here nor there when you consider the basic principle: mary janes are a compelling style choice right now, and for this particular moment, the classic Italian ones make for a great bridge shoe between summer and Fall. Casual enough to take the place of a sneaker, but still formal enough to wear through different use cases. So how to style them without looking like you're stuck in a passed season or era of life?
#1: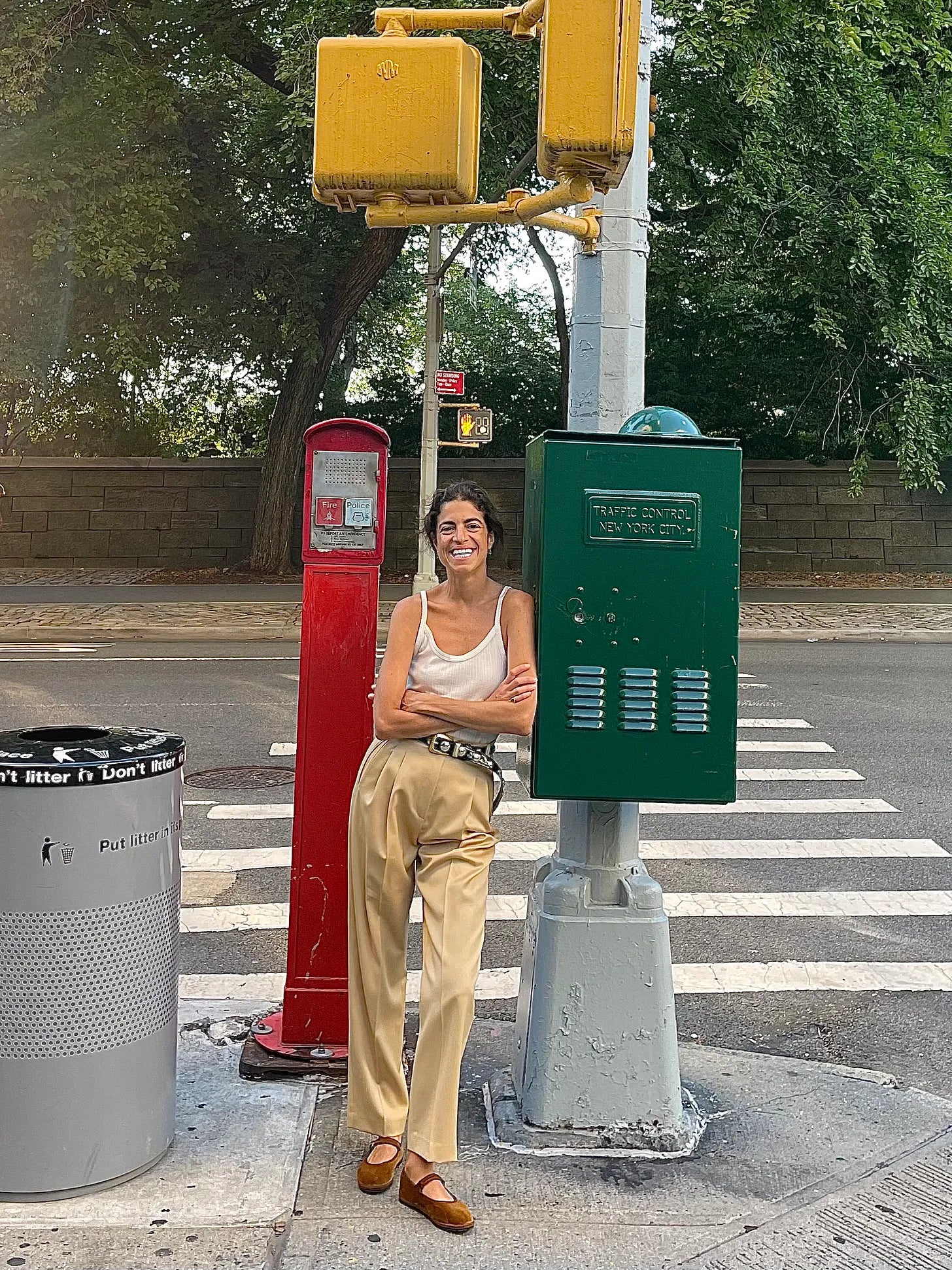 As a foil for otherwise mature outfits. One of the great things I find about shoes in partic but accessories more broadly is that they really can spin an otherwise singular point of view into something with a few more dimensions. Say you're wearing a pair of tailored trousers, on your way to do something that would be classified as buttoned up, the shoes add a more relaxed variable to the dynamic, contrasting w the rest of the look. What I did here really is mix variables evenly — two buttoned up items, to two relaxed. The tank and the shoes are from team chill and the belt and pants are from team anal. The look would work just as well w a structured jacket layered over the tank or a button-down in lieu of it completely.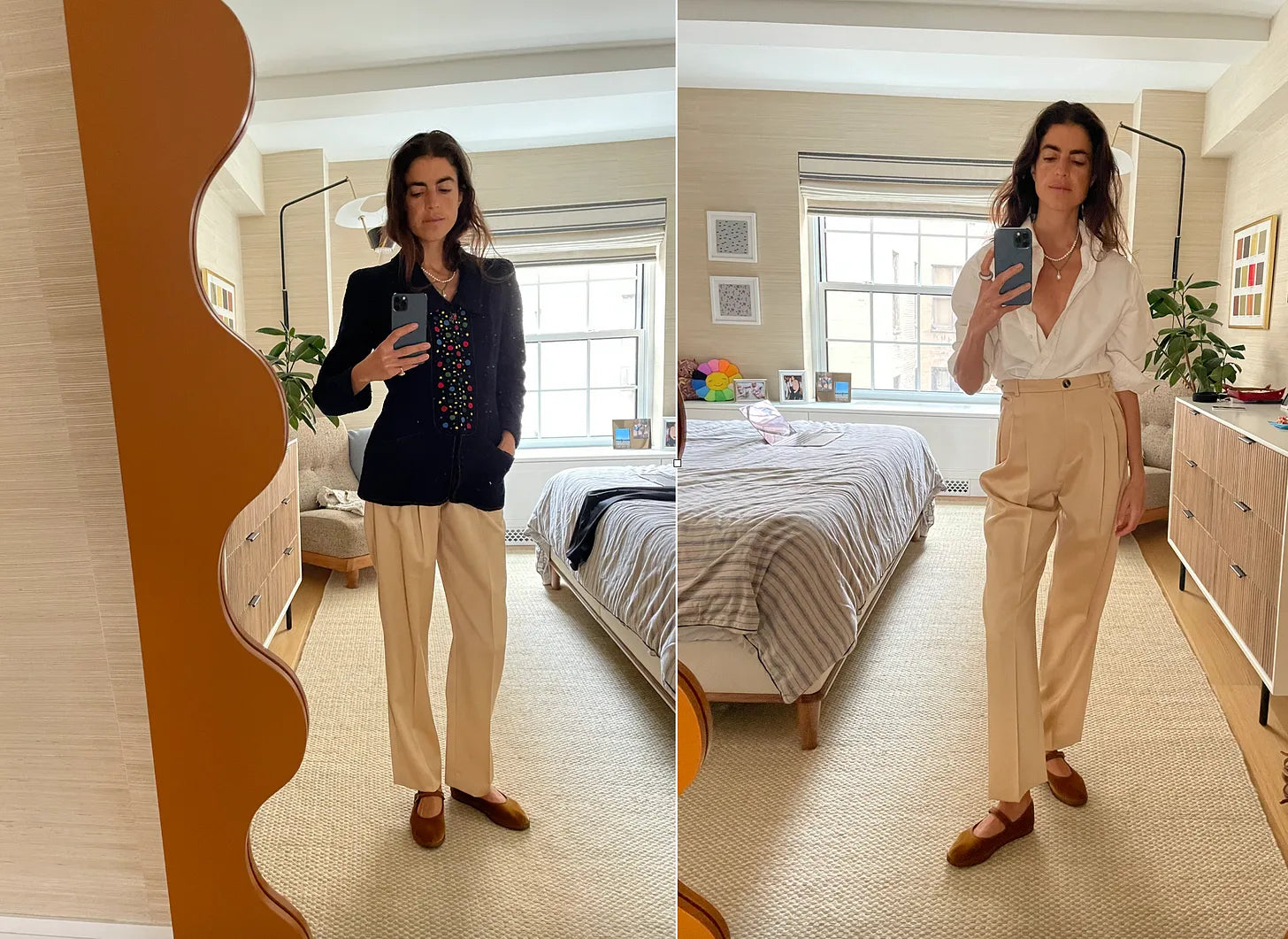 As an unexpected chill point with jeans. I talk about this all the time, but maintain that jeans suck with shoes that aren't sandals. Something about every other combination to which sneakers used to be the exclusion reads boring for whatever the reason, which I think I just realized is because most shoes that aren't sandals read too structured w jeans unless the jeans are ripped, which more and more lately I feel less inclined to wear. Enter these folding genies which I paired with a tapered pair — the closest thing I have to trousers though per last week's Letter of Rec, these are likely incoming. I'd have used a sleeveless turtleneck if I had one (here's one!), but made-shift a muscle tee and neck-scarf into one.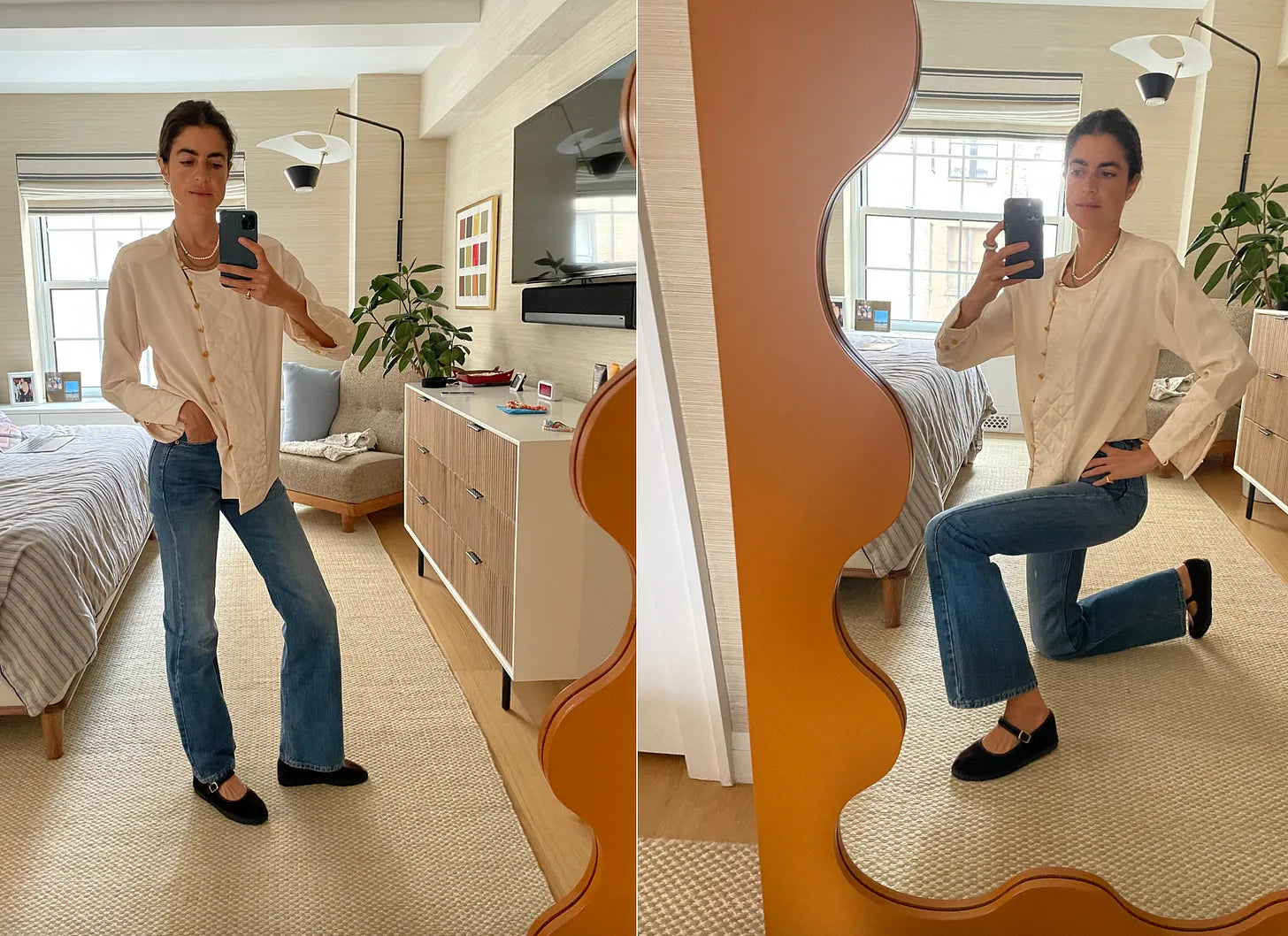 Tbh, these jeans are like, half an inch too long for the mary janes — because of the vague flare leg (they're vintage Levi's), the hem is too wide and that makes them look more like plain flats than mary jeans. Let this be a word of caution! Keep your leg holes tight.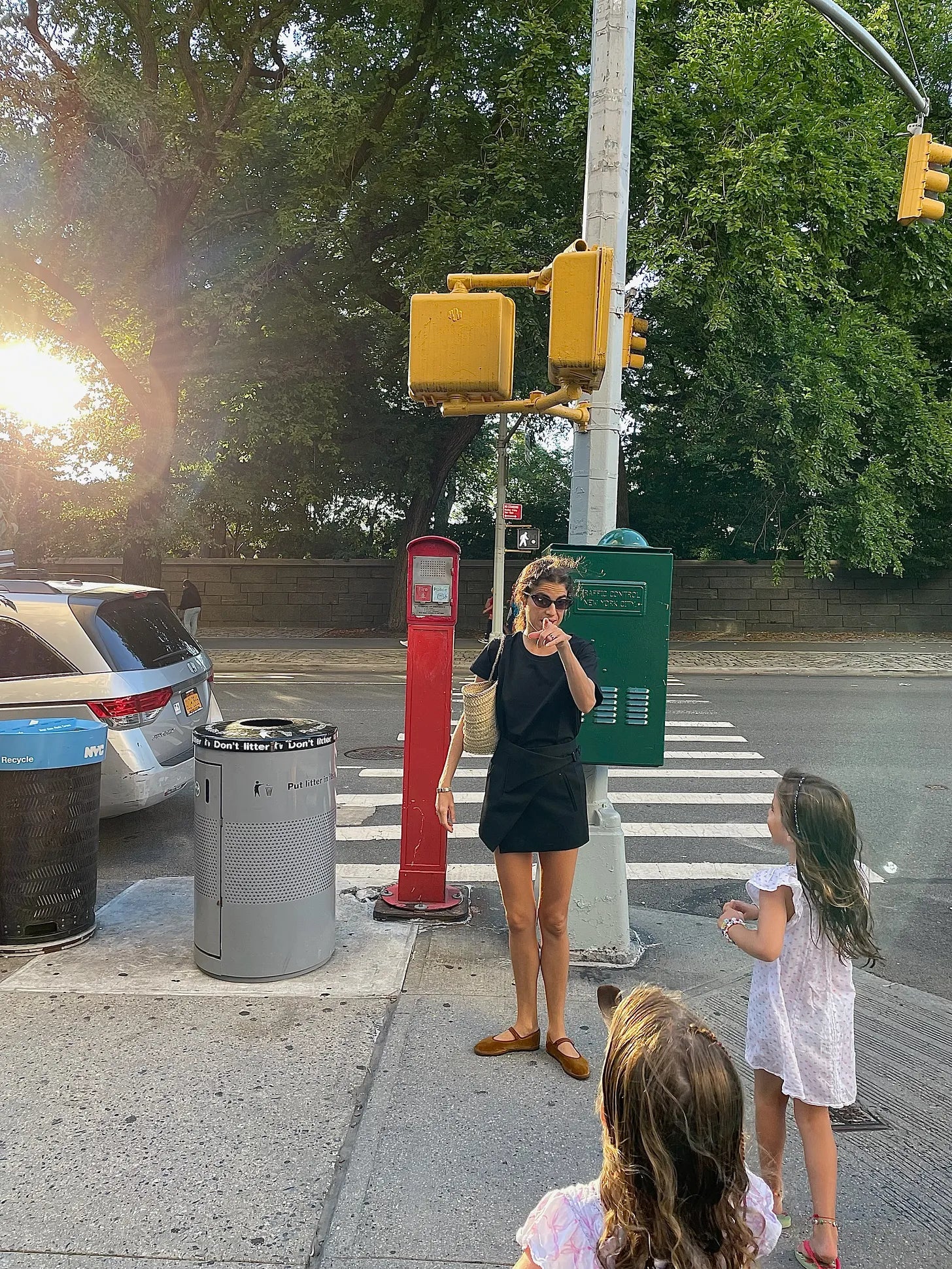 Khaite black t-shirt (this is what's available now, but mine's a more cropped version — here's another good black tee), Wardrobe.nyc skirt — mine is this one, but this one's a fresher take on the upcoming season; also love the one by Maria McManus and if you're looking for more character, here's Courreges), Cayumas mary janes
As a way to challenge but not disrespect a full load of black. If you are someone who wears a lot of black but wants to take more stylistic risks without compromising how easy it is to wear so much black, a pair of mary janes are a good option on the account of who is most often considered their client type, see: the two miniature figures at bottom right. This connotation gives them a playful vibe that serves as a great foil to an all-black outfit, so you offset how grownup you look without compromising it completely.
Frank & Eileen button-down shirt, Max Mara pants — taken as one-leg selfie in harsher light so you could see the waist on the pants a bit better
In sum: a good way to wear serious clothes without them feeling too serious, or so it goes.
I'm sorry! The rhyme was tempting.