What makes a denim-on-denim combo good?
And how to nail it
If you buy something, I might earn a commission.
Denim on denim is the preeminent spring outfit band-aid when you don't know what to wear. It looks cool, takes no brain to style, and leaves a lot of space to, per the aforementioned point, further express one's personal style. It's like a slice of bread with you as its cold cut (or spreadable protein depending on your preference).
But the window for its preeminence is limited, which I did not realize until the last time I put it on and thought to myself, "Why don't I wear this more?" Then I remembered the last time I thought this, which was last year right around this time, and from then it became as clear as dirty dishwater gets that the double d's of denim have a window. It's too hot in the summer and all the other layers (sweaters, coats, socks, boots) get in the way of its nirvana in the winter. One could argue it's a good Fall combo too (and in particular if you're going to do it the Ralph Lauren way):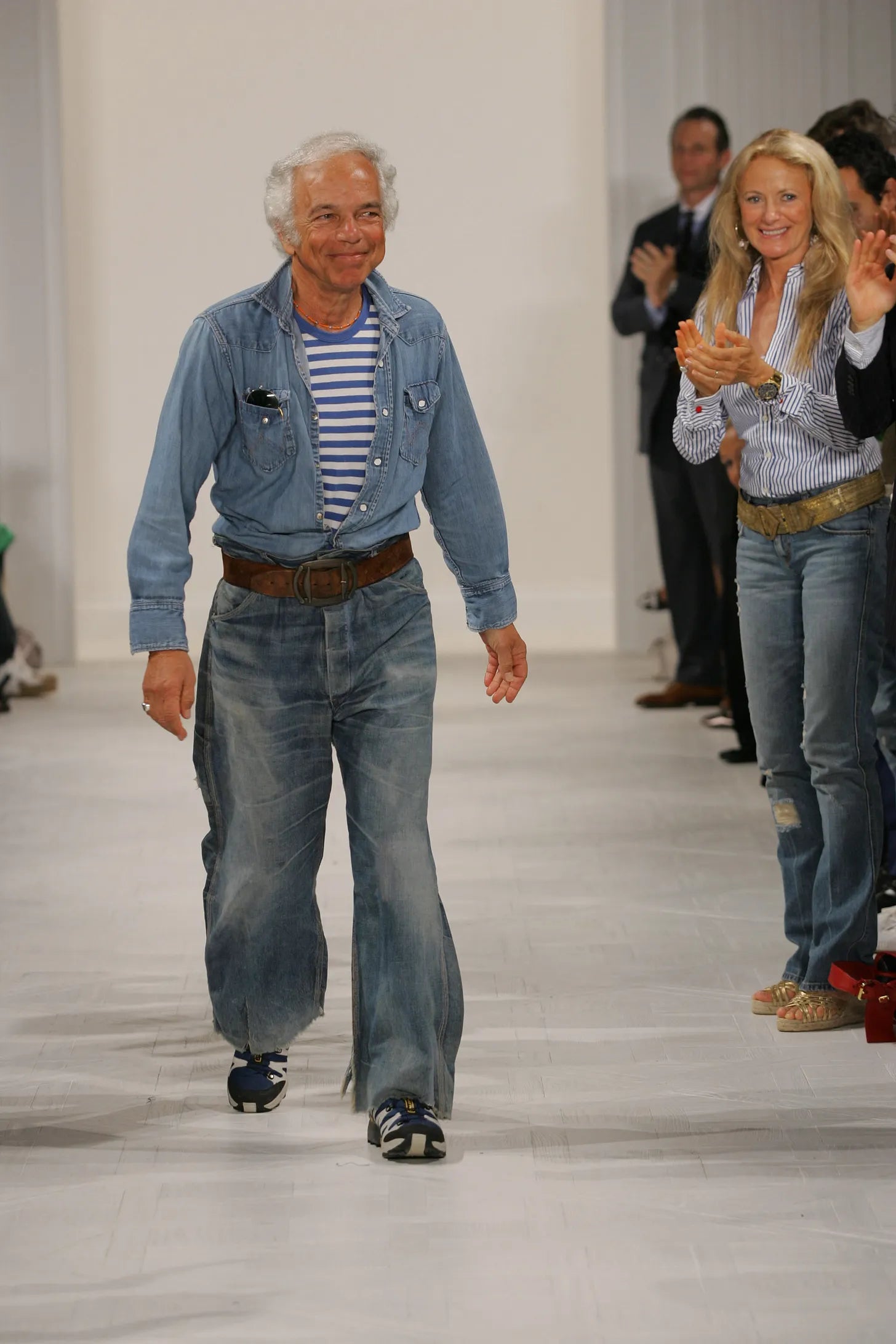 But for right now, at peak season, what makes denim on denim work?
~I'm so glad you asked.~
Wash
Denim can go one of two ways: fade into white (like optic white) or fade into ecru (which is like a yellow tint, or eggshell). The ones that fade into white tend to look more blue when they're at dark wash while the others have a twinge of green about them.
I recommend keeping the greens and the blues separate.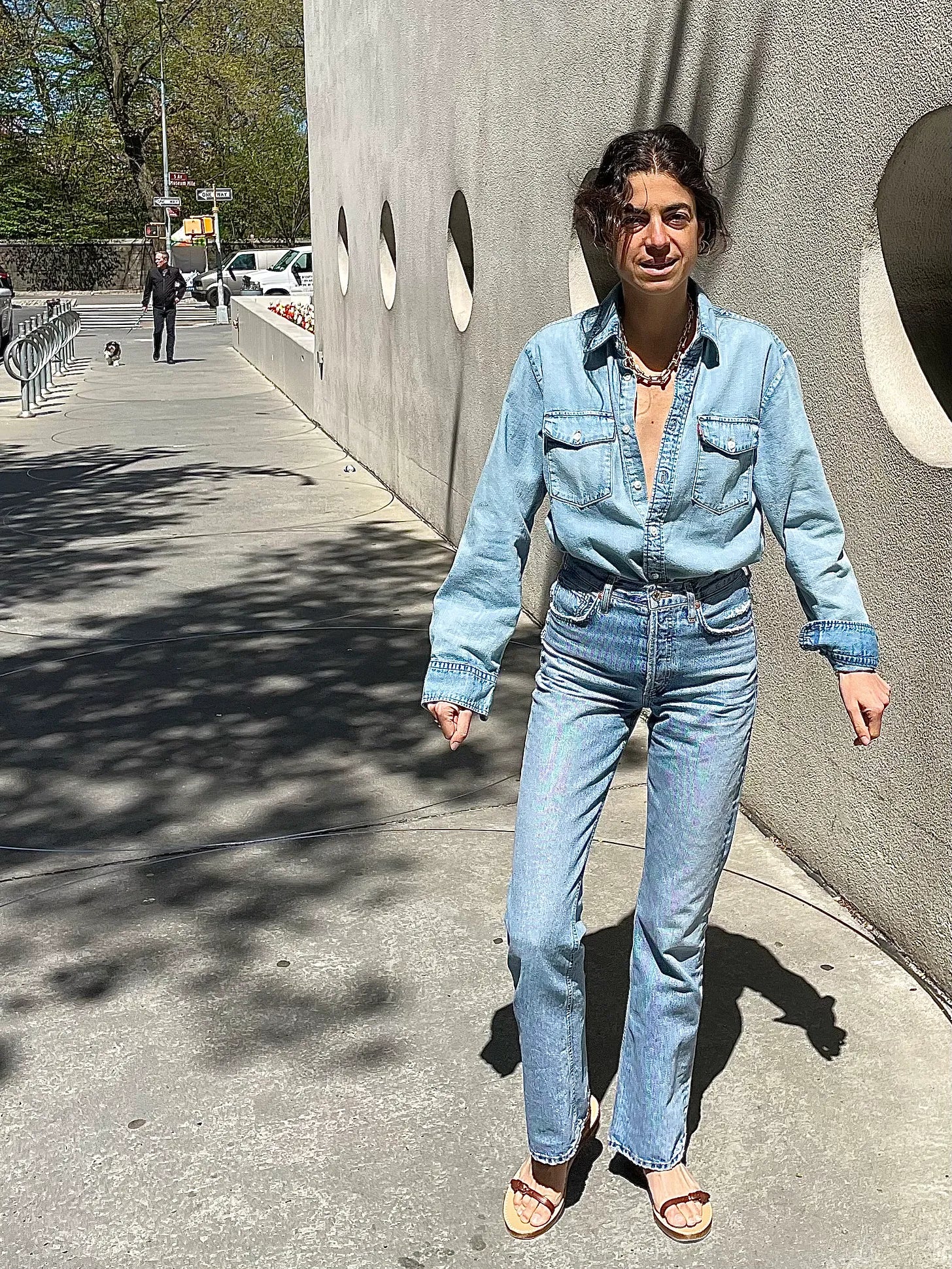 These both fade into white, which doesn't mean you can't or shouldn't try it with layers of fade-into-ecru, but my pref is the former. It was very windy on the day we took this picture, which I mention because I think it must have been in the process of smacking me when we took this picture.
Some washes from the fade-into-white camp have white or very light grey stitching at the seams and that too gives the denim a different vibe from when the stitching is some shade of yellow.
It's not as necessary to pay attention to the stitching when building your combo, but is good to know in case you've ever wondered what it is about a favorite color pair of jeans that you like so much. The stitching makes a dif!
Fit
Straight leg jeans are easiest as the base though of course plenty of other styles work — skinny, wide, cropped, etc. But straight legs work with a denim shirt left out or tucked in, they're good with a jean jacket worn as a shirt or with one styled over a t-shirt that is then tucked in. Or not! They're the better canvas, or to use the metaphor from earlier in this post, the better slice of bread upon which to spread your eagle. What?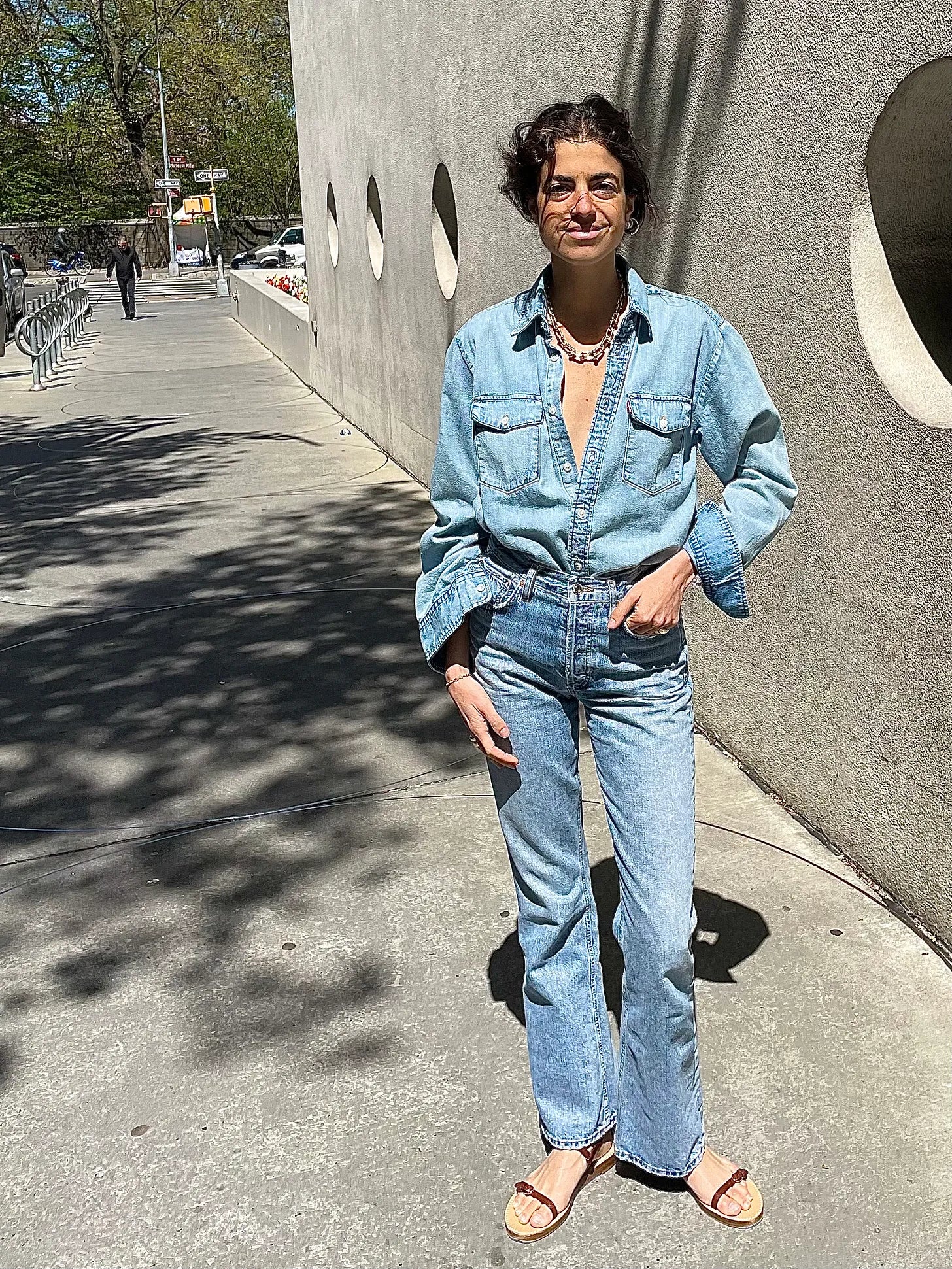 I'm wearing a denim shirt from Wardrobe x Levi's (I can't find the exact one again but here's a darker one by Levi's proper, and a lighter one from the Gap) that is actually pretty long (and was sold to wear with a pair of skinny jeans) and can't overstate how helpful it is to size up in denim when you're between sizes and tend to be a tucker. The jeans are Citizens of Humanity, called the Libby. This is a different wash — slightly ecru and same fit. It would look good with like, this denim shirt. The ones I'm wearing, close to this wash, would look better with a denim shirt more like this. Or this!
These are altogether different pants, but the ideal wash.
Footwear
Sandals — that's kind of the thing of it. Although Ralph Lauren looks ravishing in his sneakers and wide-leg jeans that fade into ecru in all their glory, a pair of camel/brown sandals (leather or suede, but a satin color could be good too) with a wood sole compliment the denim in such a way that your pants have more flexibility to be slightly long or short (not as easy to nail this combo with boots or sneakers) than as with any other shoe pairing. I think it's something about the exposed foot and how it creates a ratio on the balance sheet of overall fabric (shirt and pants)-to-skin.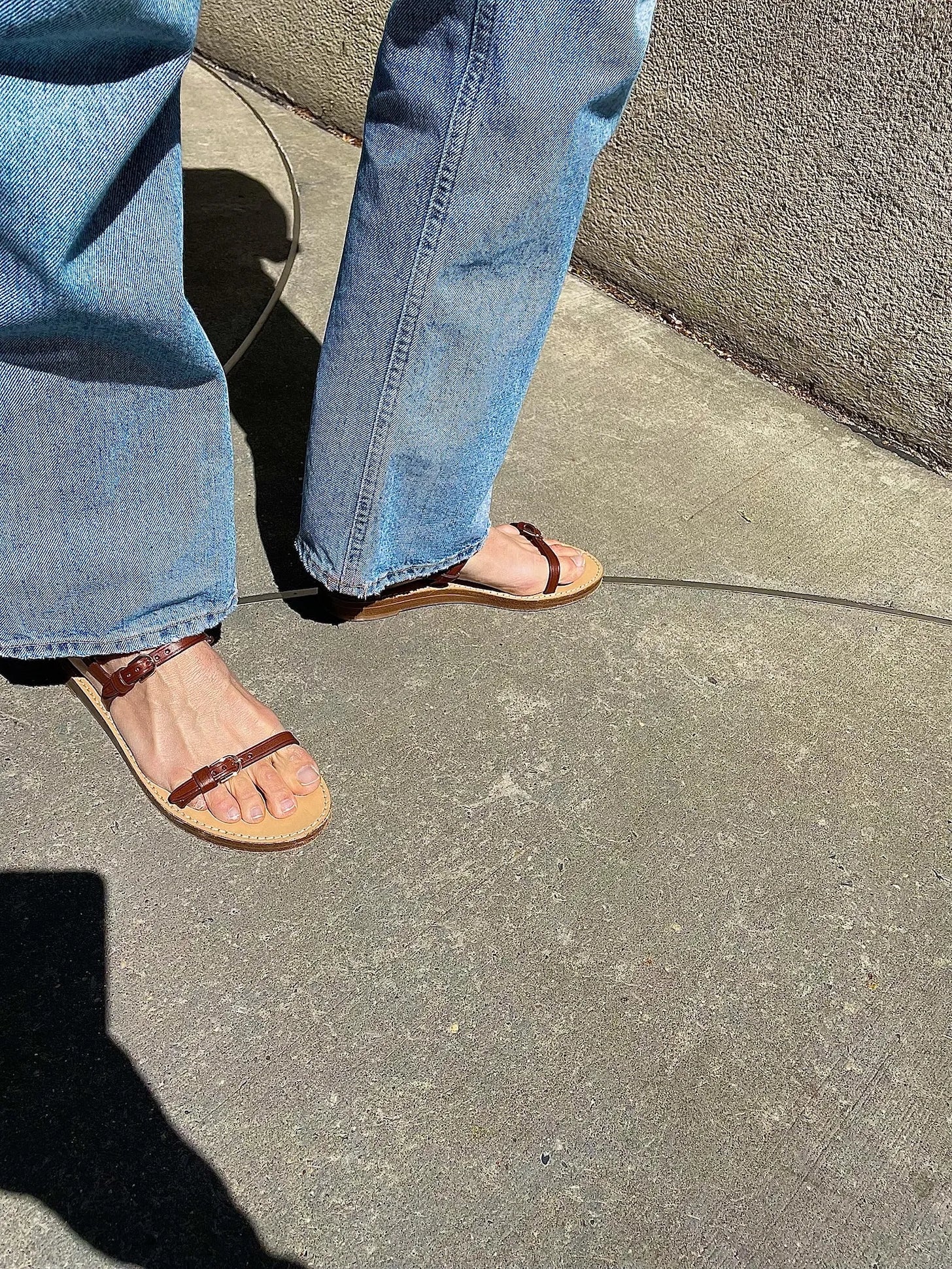 Gabriela Hearst sandals — these from Emme Parsons are a little dif, but great. Very refined and better priced
Here are some good options if you're in the market: I came across these for $218 from Margaux, which are smart because they're pretty bare on the foot, but are also lace-up, so will look right with Bermuda shorts (which you're probably going to want this summer!). These from M. Gemi are an iteration of Manolo Blahnik's Susa sandal (I personally prefer the ones with white stitching). For $74, there's these from J. Crew, but I think I prefer these for $60. Shape of shoe looks rich.
Recently I'm also really into these from Max Mara, and these from Emme Parsons in true brown r gr9 (one notch better than gr8) for a slightly dressier vibe.
Accessories
Precious metal in shades of yellow (so like gold) for a big Italian woman energy, or pearls.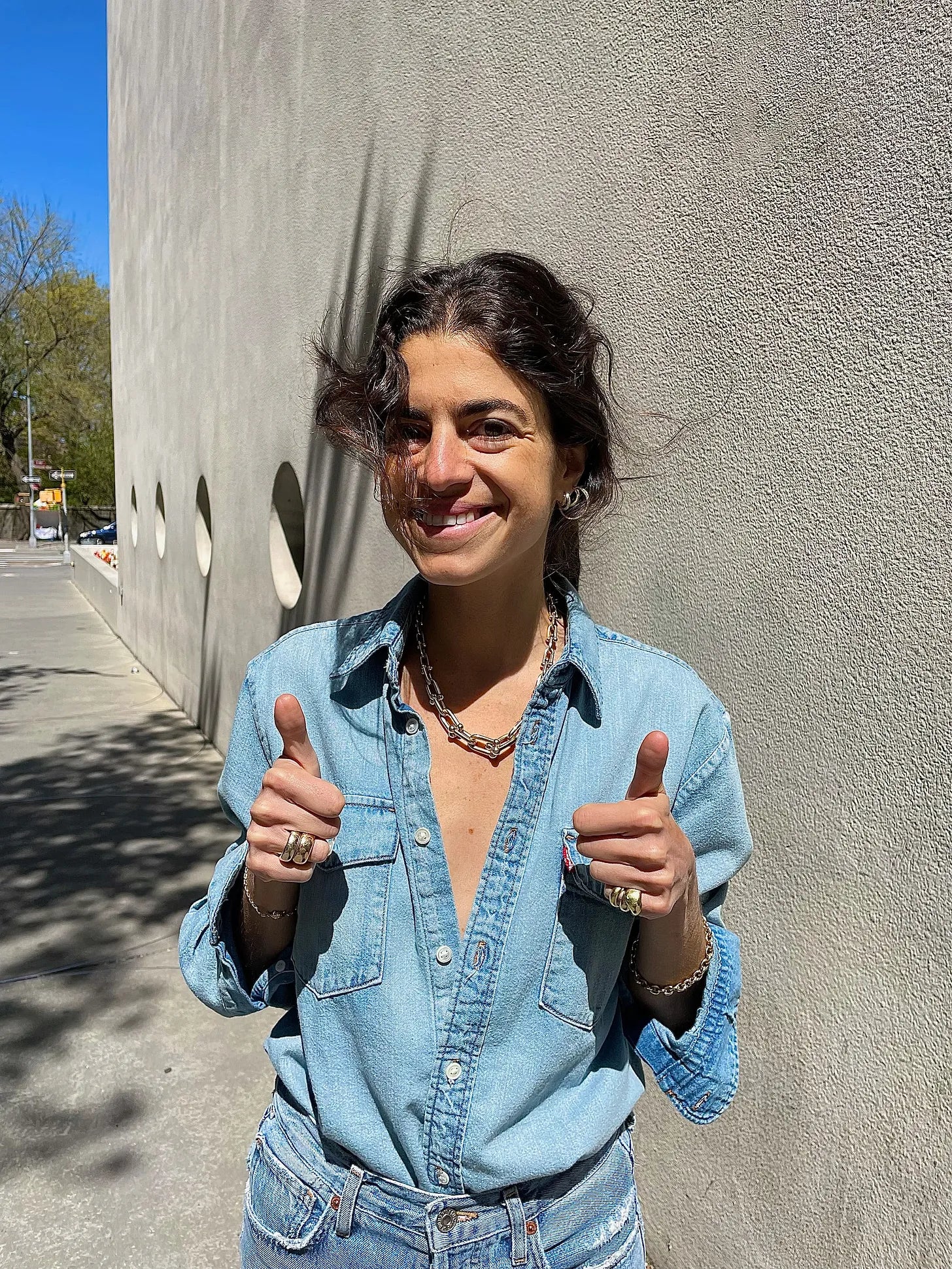 I don't know why my necklace looks silver (it's gold), I think that happened when I sharpened the pic. Anyway, here's a good gold chain for you (it's a pretty piece, have had and worn for over a year and no tarnish), a special strand of pearls. Some earrings (pearl, gold; these if you splurging) — and my rings are from Brua.
Why? Because you want to combine a contrasting material — so you're dressed in utilitarian work clothes that practically beg to get beaten up, that in fact thrive when you kick them around but you add some jewelry that brings forward a twinge of this soft delicateness that is like, "Don't come near me unless you're on your tippy toes and holding your breath because even the faintest whiff of wind might blow me away," only to then surprise you when indeed it can handle your breath, ey vwala: your divine masculine and feminine working in tandem. The end!
Signing off yours goopy,
Leandra