Why hasn't fashion changed for Old Celine's customer?
If you buy something, I might earn a commission.
Every time I think about trends and how they change, who is making what, and who is wearing what, I come back to Phoebe Philo. Her influence was enormous. It's like every garment that was spun through the 2010's was reactive to her work at Celine; in some instances as a tribute and in others a rebellion but still on the wave-length she set.
The allure of her clothes for me was wrapped in the aspiration they represented. There I was, a twenty-something in pursuit of an anchor, trying on this or declaring myself that; taking risks through clothes to figure the-elusive-it out; while she was the forty-something anchor herself: dictating the cues of high style for the similarly grounded — mature and self-possessed, or for those who wished to engender it.
Yes, the clothes were for the grounded but also came with a rough edge that presented a seductive feminine complexity that spawned an era of fashion that was so relieving and forgiving and empowering and enlightening. A subversive celebration that delivered what the moment did not even know it was asking for. I think this is why her wave was so all-encompassing.
But as happens with any bright spot that flickers in the same place too long, the shine started to dull. Phoebe Philo left Celine half a decade ago but to date, fashion hasn't really changed for the customer she appealed to.
Call it a function of timing — just as Philo was leaving, a new generation of American designers was coming online and thus many moved on to the rising class consisting of Area, Telfar, Eckhaus Latta, Vaquera, Christopher John Rogers, Colina Strada, and on. Different as these creatives may be from each other, together they launched a new wave. Rewriting the zeitgeist and making clothes for a fresh generation of customers who yearned for something different to align with their purviews. Fashion's role is to interpret the moment, this is part of what gives it so much life, so of course the industry, as it was supposed to, moved on to create its new stars.
This left Philo's die-hard customers (the Americans at least) to fade into the background, trudging along in the haunted clothes of the last wave.
Or maybe they weren't haunted. They say that the best ideas are timeless and the emergence of a booming retail market that is rarely able to keep in stock the relics of Philo's reign prove it.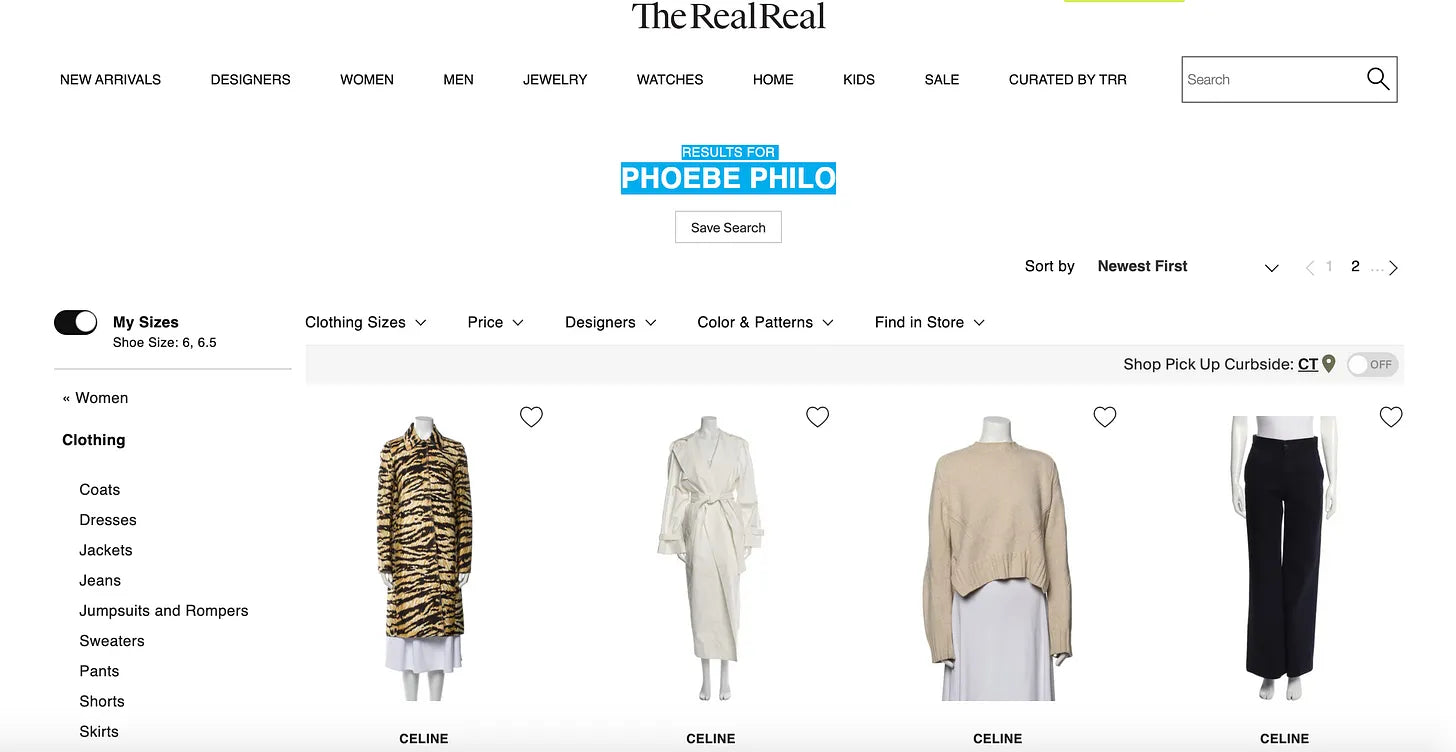 It is possible that because of where they overlap on the Venn diagram of utility: somewhere between formal and casual, ideal for work but suitable for play, the pandemic suspended any desire to pursue reinvention/something new. Pair this with another group of designers: Khaite, Toteme, The Row, Gabriela Hearst and consder that when cobbled together, they're able to make up a patchwork new wardrobe for the old Celine woman.
Of course, this patchwork is a product of the customer's doing. Each of these brands, hugely successful in their own right, have had their focus set on charting their own unique courses.
The Row offers the uniform basics with its formula-nailed no-brainer luxury for the very rich. And with the exception of its most recent lookbook (below and reminiscent of an old Celine), wearing The Row is more like a very quiet indulgence that doesn't care much to appease the emotionally exhilarating upside that so much of fashion trades on.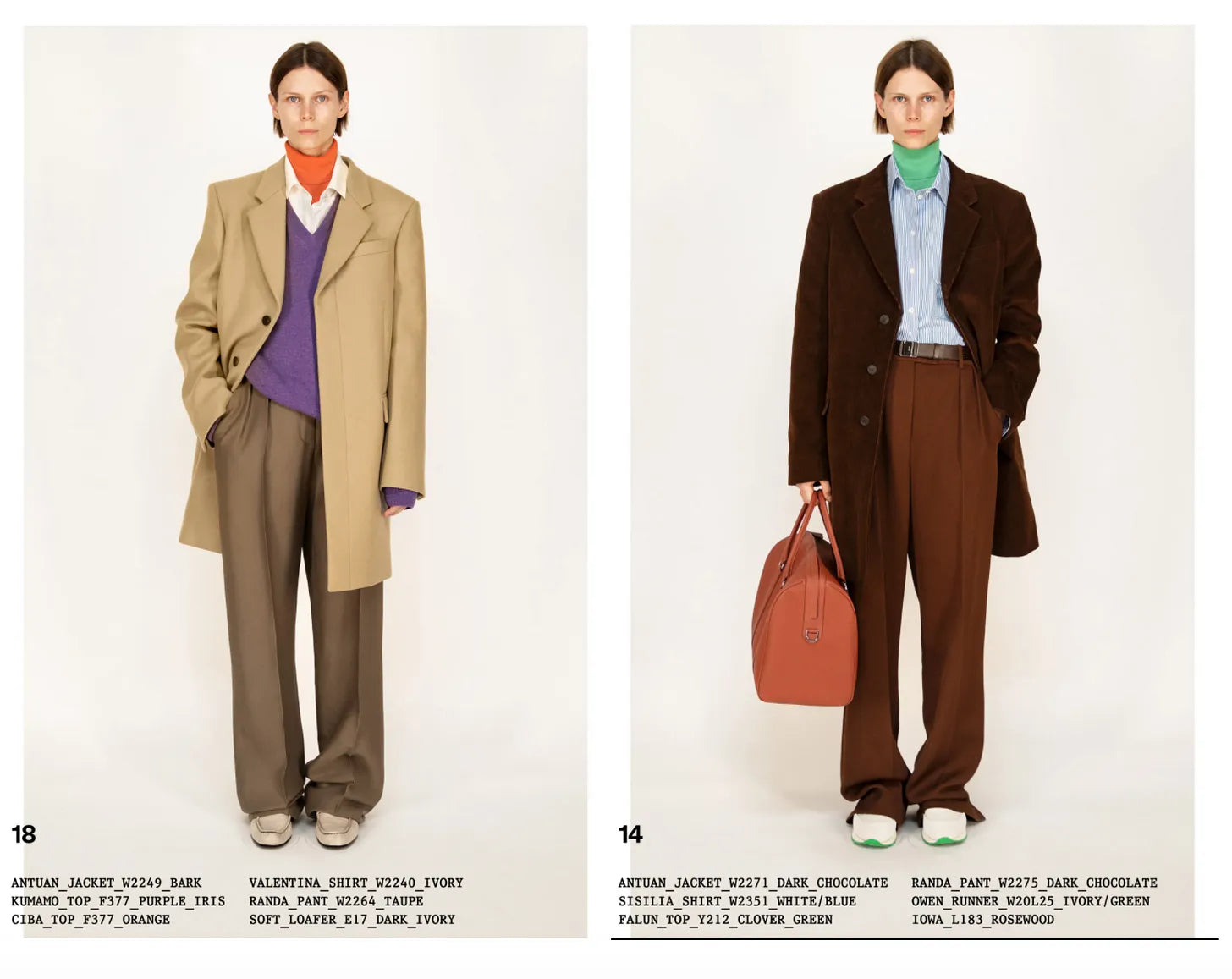 But that upside is found in Khaite's cigarette-smoking party girl, swaying along to Joni Mitchell in her tasteful thigh-high boots with the short heel, silk mini dress, and studded jacket.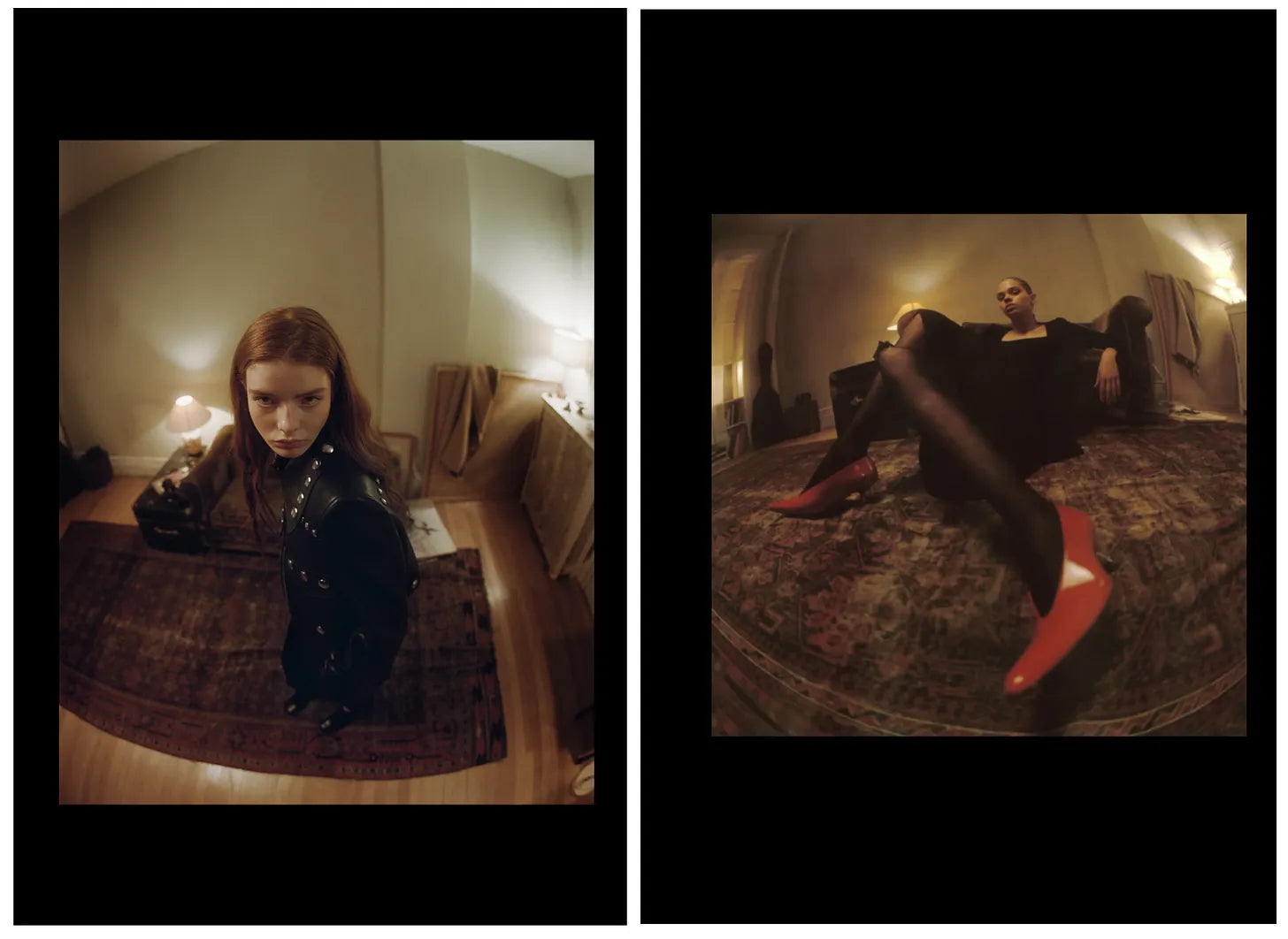 Where Celine's customer finds ground is the next morning when the party girl pulls back her hair, puts on her sweater and goes to work.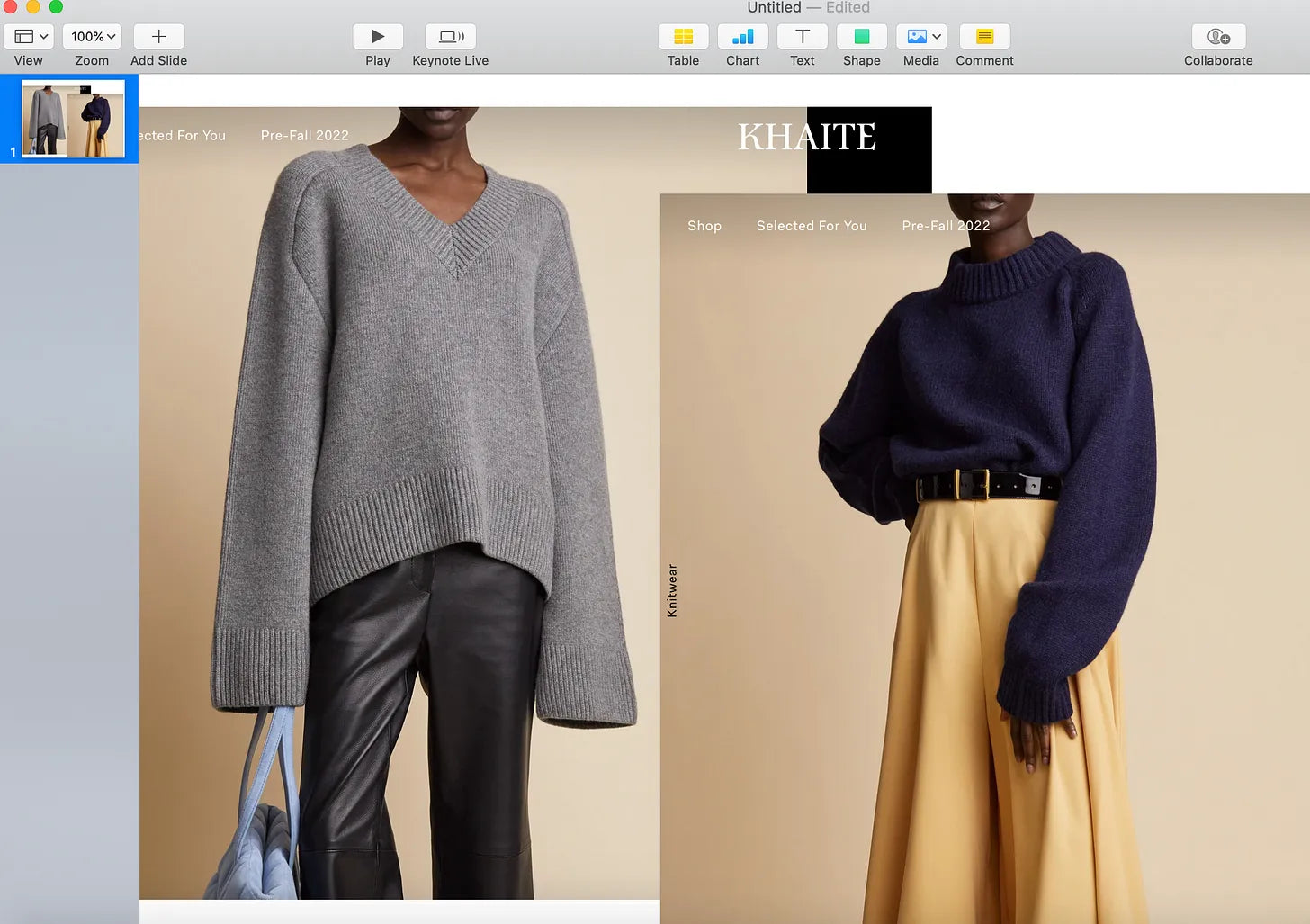 Toteme meanwhile also designs into the framework of uniform dressing, which makes it formula-nailed, no-brainer luxury just like The Row but more attainable at its price point (the bulk falls between $375 - $950) and with a satisfying twist from its styling.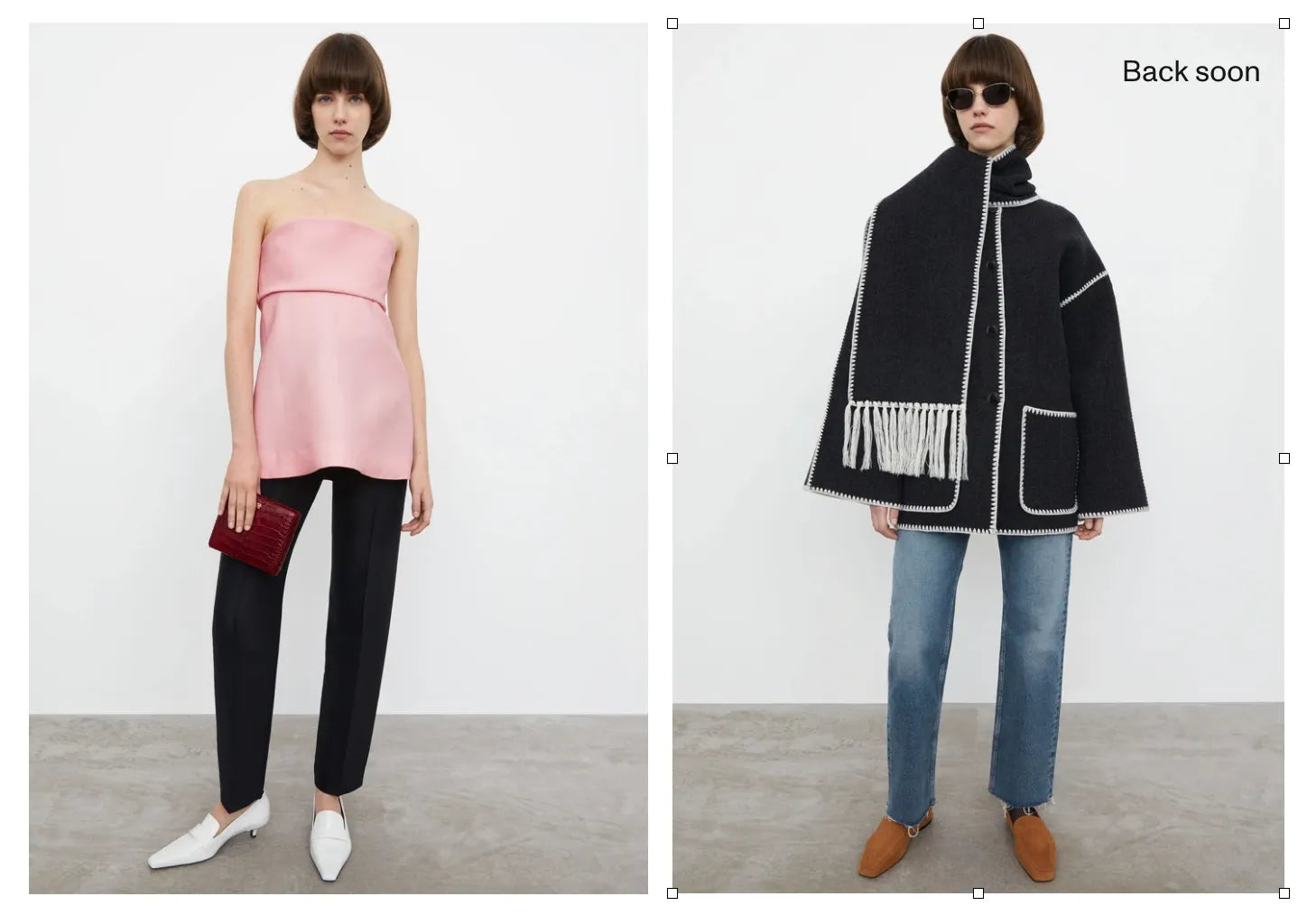 Stockings and suede or a one-off pink tube top rendered in wool-silk encourage you to take a risk without venturing too far out.
Then there is Gabriela Hearst, who is practically solving environmental crises one ancient marble button sewn into shirts boasting ragged trim that is actually the result of a revolutionary technology pioneering ethical production at a time.
The clothes command an elusive, immaterial power that to me is actually most reminiscent of Phoebe Philo's magic sauce. The clothes don't necessarily speak to me, but I recognize that they seem to represent a matriarchal model that's forming: soft-spoken and detailed, activated and firm in its presence.
Last July, news broke that Phoebe Philo would return to fashion with her own collection in early 2022. Maybe this is why her influence has been on my mind. Why I keep wondering why fashion hasn't changed for her customers.
Have they been waiting it out? Satisfied with what remains from her rule? Are they in a life stage where the pursuit of new ideas no longer appeal with the same vigor of before or have they — we — simply been asleep? Aware of a faint desire for change — early inklings of a pull towards new kinds of shoes (knee high boots!), maybe more skirts (fluted and brown), fitted jackets and tops (of various shapes), colors beyond the baseline navy, black, white, grey, ivory (and for even more brown) — but not yet sure how it all gets delivered through the same hand of relief and forgiveness, empowerment and enlightenment that once blew life into the nostril of high style.